Celebrating our new corporate sponsor, Novotel Brisbane South Bank
On 21 October 2023, we held a fundraising event overlooking the Brisbane skyline for a great cause: ending homelessness, a person at a time.
National Housing and Homelessness Plan Submission
This document is a written submission that outlines five (5) key considerations that form Common Ground Queensland's response to the National Housing and Homelessness Plan – Issues Paper developed by the Australian Government's Department of Social Services.
Nilima's Painting – Stories of Sacred Stone
One of our tenants, Nilima, is an avid artist and loves painting. Recently, her work 'Stories of Sacred Stone' was chosen to exhibit at the Recovered Futures Queensland exhibition in King George Square earlier this month, where it was sold.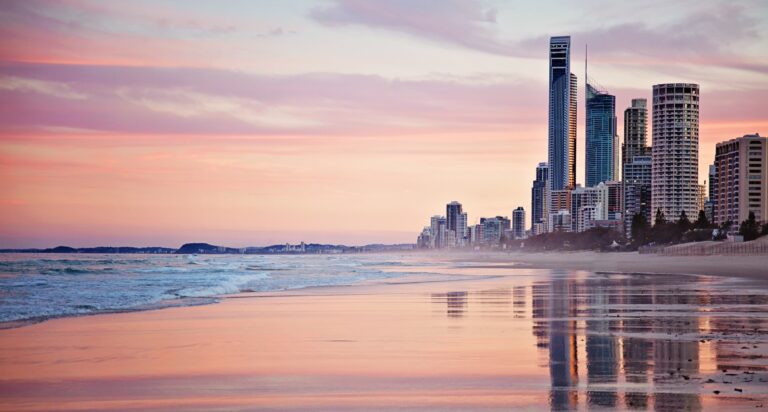 New Supportive Housing Opportunities on the Gold Coast
Common Ground Gold Coast congratulates the Queensland Government on their commitment to develop "West Tower", a 150- unit, supportive housing development at Southport.
Queensland Parliament Fundraiser
Common Ground Gold Coast hosted a fundraising event at Parliament House with special guest and futurist Mark McCrindle. We'd like to thank the James Frizelle Charity for pledging $2 million to our cause!
In October 2022, we ran a major fundraising event, raising money to expand our services in order to do more for those we serve. 
Join us in our journey to end homelessness! We believe that everyone has a right to live in dignity and have a safe place to call home. Homelessness is a solvable problem: your donation will help us to create homes for individuals and families in our community who are currently homeless.